Like any heavy-duty mechanical object, trucks are liable to develop issues over time, causing them to function ineffectively or break down in myriad ways. When this happens, it's critical to seek mobile semi-truck services or roadside assistance in Naples, North Naples, Golden Gate, Collier County, or Lely, FL. And, when that time comes, Absolute Road Service, Inc. will be here to assist you.
We predominately work with commercial vehicles, often as large as 26ft, as well as 28ft box trucks, diesel trucks, RVs and large commercial pickups, among other heavy-duty vehicles. Our full range of capabilities is encompassing and includes: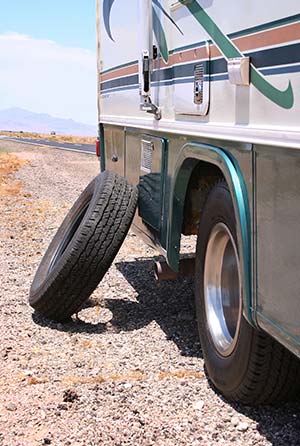 Complete brake works: Brakes slipping, squealing or starting to fail? We provide comprehensive brake services to set them right and ensure you're protected.
Batteries, starters, alternators: Electrical problems demand a sustainable solution. Our techs will pinpoint issues within your electrical system and provide fixes that keep your vehicle running smoothly.
Liftgate repair: Without a properly functioning lift gate it can be hard to load and unload your semi truck. We provide repairs that get your lift gate functioning once again.
Air system repairs: Air quality is essential to your comfort in the cabin. Call us for the assessment and repair of malfunctioning air systems.
Clutch work: Slipping clutch? Issues engaging? We can assess and remediate clutch issues that prevent you from driving safely and smoothly.
RV and bus work: More than just trucks, we're pleased to offer mobile bus and RV repair in Naples, FL.
Electronics and diagnostic: Not sure what's wrong with your semi-truck that it won't function appropriately? Call us for electronic and diagnostic tests that will root the problem quickly and accurately. We also offer computer diagnostics for heavy-duty trucks, and have specialized technology to find the issue and get you back on the road.
For more information about any of the mobile semi-truck services we're able to offer you, please contact us today by calling 239-919-6719.